STAFF


Staff Bios
ADMINISTRATION TEAM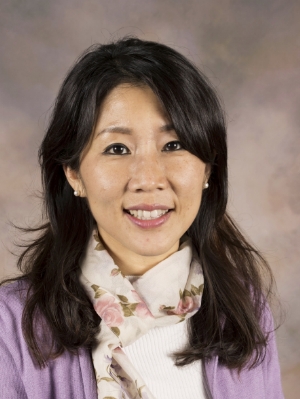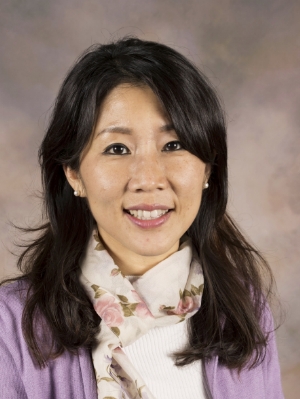 DIRECTOR
Andrea Kim
Andrea Kim is happily married to Jake Kim and has three children (21, 18, 16). She was born and raised in Los Angeles California and graduated from the University of Virginia with a Bachelor's Degree in Psychology. Her experience in education includes homeschooling her children, tutoring and teaching at childcare centers and summer programs. She taught infants to kindergarten and organized summer programs for school age children at Vita Education's Family Literacy program. Andrea's work experience includes being COO of Krew Media, LLC, UCLA Medical Center, and Northern Virginia Mental Institute.
In 2010, Andrea and her family sold their home and business in California to pursue missions work. They moved to Kona, Hawaii to join Youth With A Mission (YWAM). The family lived in Hong Kong and also served in Cambodia, India, China, Japan, and visited many parts of the world around South East Asia.
Andrea loves Jesus and desires many to know His transforming love. She and her husband have been serving in worship ministry for over 30 years. Together they enjoy watching documentaries, movies, traveling, and spending quality time with family and friends.
Andrea joined PCA in March 2018 and is honored to serve God and PCA with a wonderful team. She is delighted by the children and committed to serving them as God's very own sons and daughters who deserve the very best!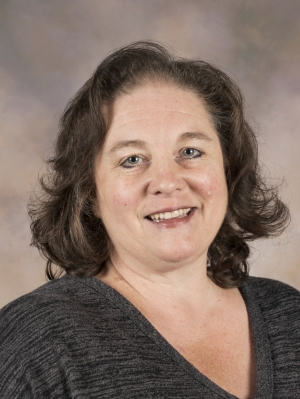 Director In-Training
Isabel Sovocool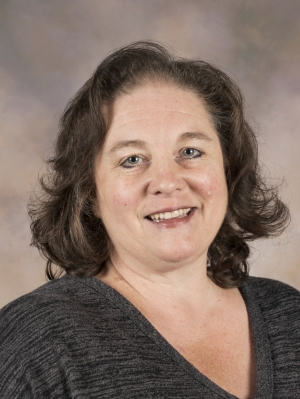 Director In-Training
Isabel Sovocool
Ms. Bell is the Director -in-training. She has been with PCA since our opening in November of 2008. She has an Associates Degree in Early Childhood Education from Ashford University.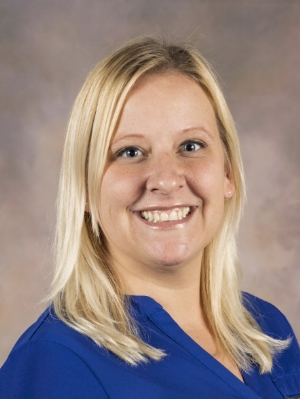 Office Assistant / Teacher Assistant
Jill Freed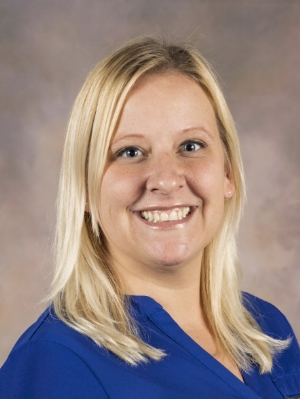 Office Assistant / Teacher Assistant
Jill Freed
Ms. Jill is an Office and Teaching Assistant. She has been at PCA since August 2021. She is currently enrolled at Bucks County Community College for Early Childhood Education. Ms. Jill has several years of experience working with children and in an administrative environment.
TEACHERS
Backyard Fun Teacher
Cara Riley
Backyard Fun Teacher
Cara Riley
Miss Cara is a Co-Teacher in Backyard Fun, our Infant room. She has been with us since November of 2011. She has an Associate Degree in Early Childhood Education and Fine Art from Northampton Community College.
Busyland Teacher
Aracelis Lee
Busyland Teacher
Aracelis Lee
My name is Aracelis and I am the head teacher in Busyland. I was born and raised in Puerto Rico. I have 2 older brothers. My parents still reside in Puerto Rico. I came to PA in 1999 after graduating from high school to learn how to speak English. I was here in the States for 1 ½ years. During that time, I babysat my nieces and nephews along with some other children and worked on learning the language. After that time, I went back to Puerto Rico to Study Airline, Hotel and Tourism Administration. When I graduated, I came back to PA to continue to learn English.
In 2004, I met my husband, Kevin. After a long search for a church to be part of, we finally found Pennridge Christian Fellowship and were married here in 2007. Today we have 2 daughters.
When my girls were little, I babysat other children at my home. When my youngest finally went to school full time I was able to go back to work. I started at PCA as an assistant teacher. I liked working here and decided to get my Child Development Associate Credential (CDA) from Manor Collage in 2018. In 2018, I became a head teacher.
My 2 favorite Bible verses are…
"Love suffers long and is kind; love does not envy; love does not parade itself, is not puffed up; 5 does not behave rudely, does not seek its own, is not provoked, thinks no evil; 6 does not rejoice in iniquity, but rejoices in the truth; 7 bears all things, believes all things, hopes all things, endures all things.8 Love never fails." (1 Corinthians 13:4-8)
"Train up a child in the way he should go, and when he is old, he will
not depart from it." (Proverbs 22:6)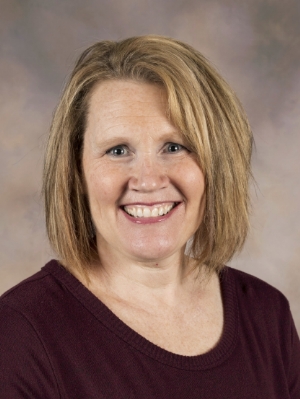 Candyland Teacher
Lori Derk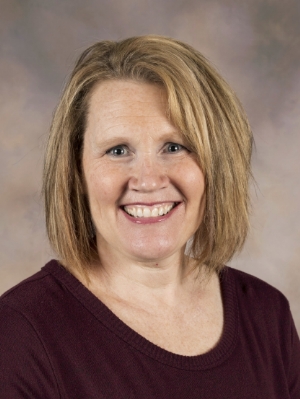 Candyland Teacher
Lori Derk
I graduated in 1994 from Pennsylvania College of Technology with an Associate's of Applied Science in Occupational Therapy Assisting. I trained in both pediatric and adult rehabilitation. While working on my college education I was employed as an infant teacher in a small child care facility. Once I completed my education, I worked for 12+ years as a licensed Occupational therapy assistant specializing in adult and geriatric rehabilitation. I also spent 3 years providing therapeutic support services to autistic children and their families. Like many of us, life and family have a way of leading us down different paths and my journey led me to PCA. In August of 2015, I joined the PCA family and my heart became filled with the smiles and love of the children in my care. My role at PCA began as an assistant teacher in BYF and Busyland. I was familiar face to many of the children as they made the transition from our infant classroom into our young toddler room. I transitioned to an interim teacher in BYF, and in the fall of 2017 I became a head co-teacher in BYF with Ms. Cara. In the spring of 2019, I earned my Child Development Associate (CDA) credentialing through Manor College to enhance my teaching skills and knowledge in early childhood education.
I am very proud of my educational and professional accomplishments but my greatest and most cherished role has been the gift of motherhood. While there truly is no manual to parenthood, I do bring a lot of "mom experience" to PCA. While most of you are fully engaged in the infant stage (and school age for some of you), my children are rapidly maturing into young adults. My oldest, Benjamin is 21, and attends Millersville University majoring in Robotic Engineering Technology. My youngest son, Alex is 17 a senior at Pennridge High School. He currently in the process of deciding on either Liberty or Wilkes University to continue his education in Electrical Engineering My husband and I are in awe of how quickly the years have flown, but we couldn't be prouder of the young men they are becoming.
In my personal time I enjoy being outdoors especially near the ocean, going on long bike rides, being with my close friends and hanging out at home relaxing with my family. I have a love of music and enjoy singing as a soloist and with the Valley Choral Society. I am an active member within my church community, including our youth mentor program, and serve as a worship assistant, and soloist.
I love working here at PCA and I am always looking for ways to improve my skills as an early childhood professional. Most importantly I want you to be assured that myself and the other teachers in BYF love and care for your little ones with the same tenderness that we show to our own children. I know how difficult it can be to leave your most precious treasure in the care of someone else. I understand the emotions because I too have walked (and continue to walk) in these shoes with my own children. As a teacher here at PCA I feel very blessed to be a part of your baby's journey into young toddlerhood.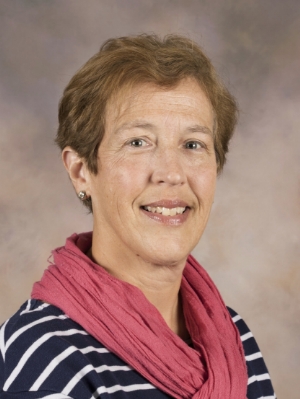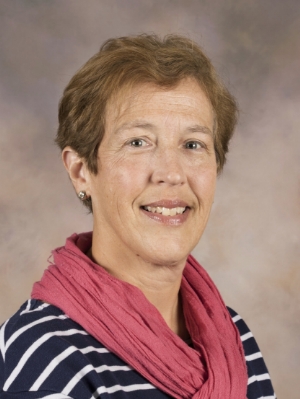 Jungle Teacher
Tammy Beck
Tammy Beck has been working at PCA since 2015 and is currently teaching the Kindergarten and older 4 year old children. She studied at The King's College in Briarcliff Manor NY and received a BA in mathematics and a minor in business.  After working at Prudential for 12 years, she decided to stay home with her young daughters.  As her oldest daughter was going to kindergarten, a friend of hers asked if she would like to work in a child care ministry they had at their church.  Tammy said yes and her love for teaching the preschool age child began.  After years of assisting preschool teachers, Tammy returned to college and received a Child Development Associate credential from Manor College in 2016.  In 2017 she also received a teaching certificate from ACSI for Elementary Education. Tammy lives in Hilltown and is married to Jeff and they have 2 adult daughters. Tammy enjoys spending time with her family, going to the beach, walking for exercise, gardening and enjoying fresh produce from local farms in the summer.
Why I like teaching
Tammy loves to see the children grow in their knowledge and thinking.  She also loves to hear what they say about things.  Their view of the world keeps Tammy young and although their honesty can be startling at times, it is just so matter of fact and helps her keep transparent also.
CLOSING COORDINATOR / SUBSTITUTE TEACHER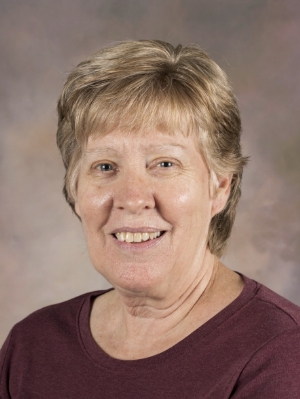 Teacher / Coordinator
Cheryl Hilinski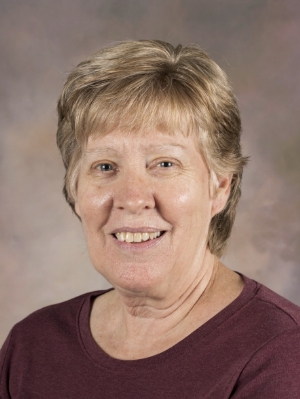 Teacher / Coordinator
Cheryl Hilinski
Ms. Cheryl is the afternoon closing coordinator. She has been with PCA since July of 2010. She has a Bachelor's Degree in Home Economics from Mansfield University, and a Teaching Certification to teach Kindergarten and nursery grades in private academic schools.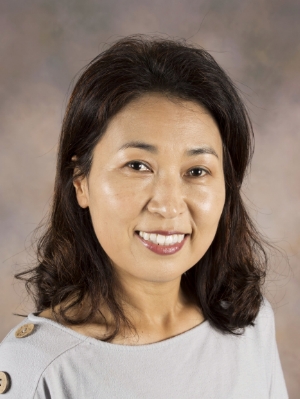 substitute teacher
Annette Jo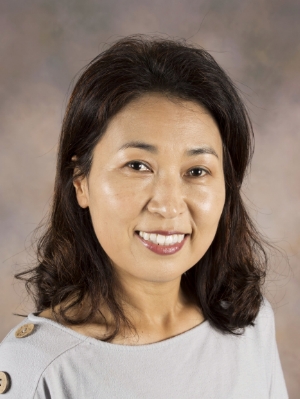 substitute teacher
Annette Jo
Ms. Annette is a substitute teacher in all PCA classrooms. She has been with PCA since September of 2015. Ms. Annette has a Bachelor's Degree in Social Studies from Inha University in South Korea and a Teaching Certification for Elementary and Secondary levels.

ASSISTANTS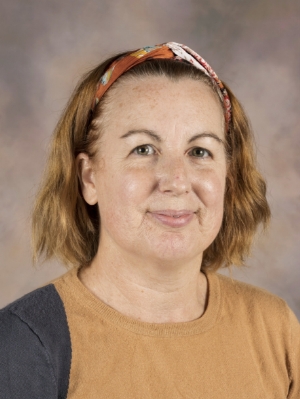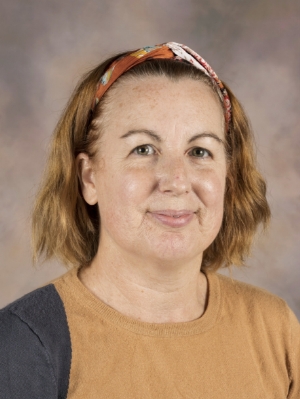 Teacher
Valerie Madara
Miss Valerie is currently a Teacher in Explorers. She has been with us since August of 2015 in various rooms. Valerie has a Bachelor's Degree in Art from West Chester University, and a Child Development Associate Credential from Manor College. Valerie has over 15 years of classroom experience with Infants – Elementary Age children.  Valerie has both work and personal experience with IEP's and 504's. Valerie is currently taking basic online ASL certifications. Valerie is originally from Delaware County & has been living in Montgomery County for over 15 years with her husband, 2 boys in high school, and 2 Shiba Inu Dogs. Valerie is active in social outreach programs and community events.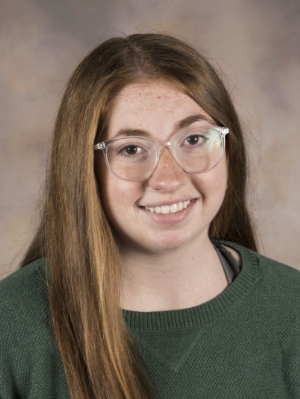 Teacher Assistant
Alli Reilly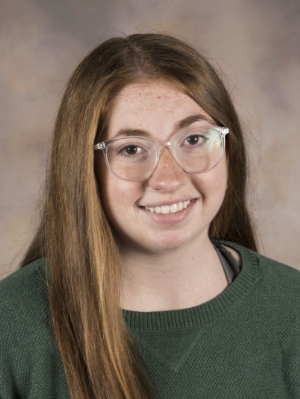 Teacher Assistant
Alli Reilly
Ms. Alli is an Assistant Teacher. She has been with PCA since November 2019. She graduated from Pennridge High School and had some experience as a substitute Teacher Aide at Lil Peeps Preschool. She received her Child Development Associate (CDA) certificate through Teaching Leading Coaching LLC in January 2021.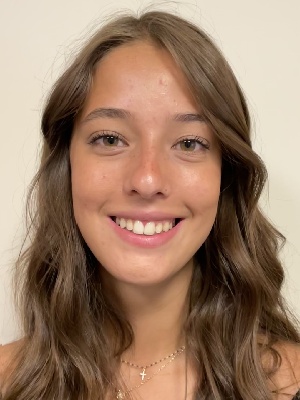 Teacher Assistant
Angelica Reader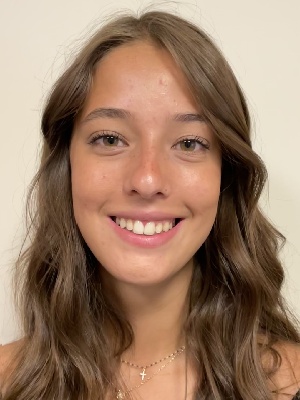 Teacher Assistant
Angelica Reader
Angelica Reader is a Teacher's Assistant. She joined Pennridge Christian Academy in July of 2022. She has experience as a lead teacher in childcare and is currently enrolled in a Child Development Associate (CDA) Certification program.
AIDES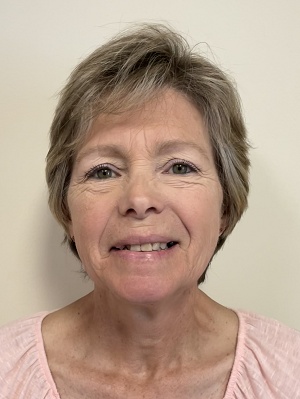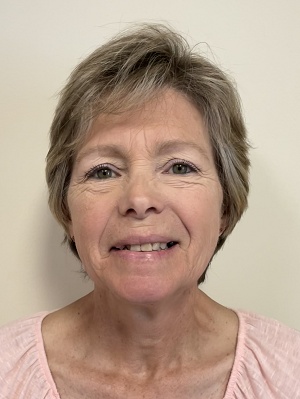 Teacher Aide
Sue Snyder
Ms. Sue joined PCA in May of 2022. She has been a long-term member of Pennridge Christian Fellowship and loves children and the Lord. She volunteers in the Sunday School program and also volunteers at a local ranch to work with women and children using equine assisted therapy.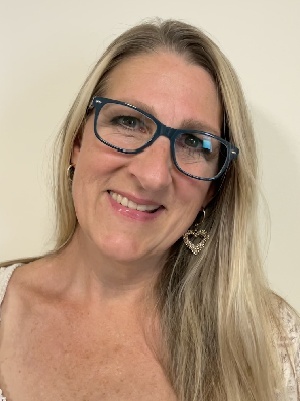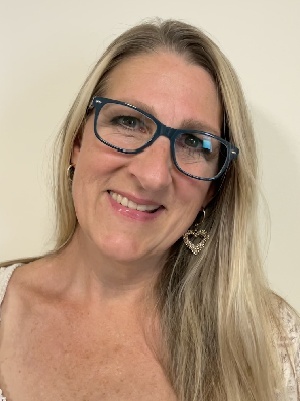 Teacher Aide
Sonya Lerch
Sonya Lerch is a Teacher's Aide. She joined Pennridge Christian Academy in July of 2022. She has experience working with children in childcare and as a volunteer. She attended Plumstead Christian School.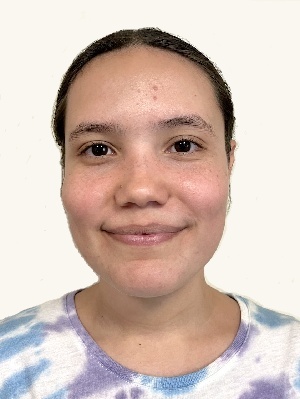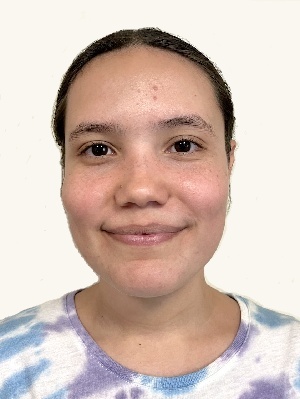 Teacher Aide
Sophy Miller
Sophy Miller joined Pennridge Christian Academy in July of 2022. Sophy graduated high school and then studied Music Ministry at Hillsong College in Australia. She has experience working with children babysitting and also helping her missionary parents who operated an orphanage in Guatemala for many years.

SEASONAL STAFF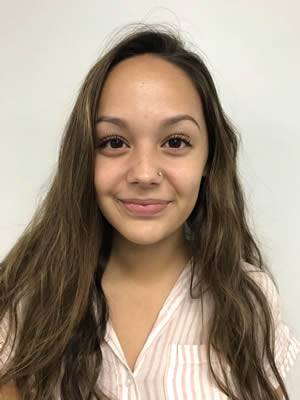 Teacher Assistant
Stephanie Blaschke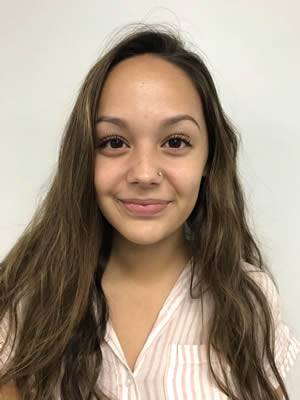 Teacher Assistant
Stephanie Blaschke
Ms. Stephanie is currently a student at Temple University working towards her Bachelor's Degree in Early Childhood Education.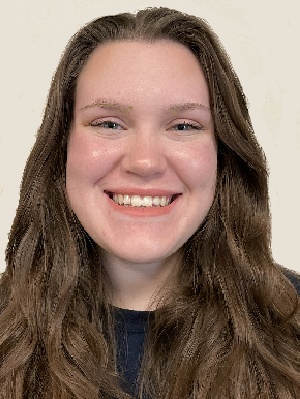 Teacher Aide
Caitlin Pignatelli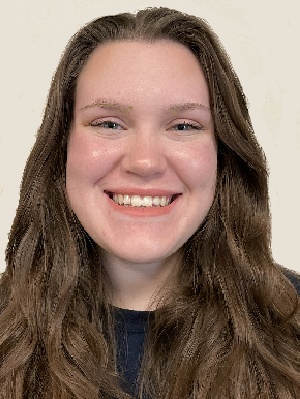 Teacher Aide
Caitlin Pignatelli
Caitlin Pignatelli is a Teacher's Aide. She joined Pennridge Christian Academy in July of 2022. She is studying early childhood education at Kutztown University.
Employment Opportunities
PCA values each member of our professional team. Our team receives ongoing opportunities to grow through professional development trainings, on the job mentorship, and socially as we serve God, one another, and the community together. If you're looking for an opportunity to make an impact on children's lives, work hard, be a team player, and be part of a mission oriented team, we'd love to hear from you!
Please submit the employment application and your resume to akim@pennridgechristian.academy. Or you can mail it to: PO Box 361, Blooming Glen, PA 18911.
PCA Employees Benefits:
Competitive Pay
Paid Personal Time
Paid Holiday Time
SIMPLE IRA
Bonuses
Raises
Full Time Additional Benefits:
Paid Vacation Time
Medical Insurance
Paid Jury Duty
Paid Bereavement Leave
Non-discrimination Policy
An open and equitable personnel system will be established and maintained. Personnel policies, procedures and practices will be designed to prohibit discrimination on the basis of race, color, religious creed, disability, ancestry, national origin, age or sex. Employment opportunities shall be provided for applicants with disabilities and reasonable accommodation(s) shall be made to meet the physical or mental limitations of qualified applicants or employees.